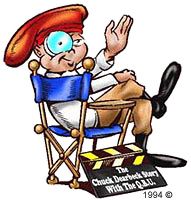 "So Much" about how we got here ...
In what now seems like eons ago we owned Power User Software, Inc., a CD-ROM publishing company, Spyr, Inc., a CD-ROM software distribution company, and So Much Inc., a holding company of sorts.
In 1995/96 the businesses crashed and burned along with 100's of other CD-ROM companies we worked with or did business with. Kind of like the dot-coms went down in flames 17 years ago (deja-vu all over again). Along the way we made a few smart decisions outweighed by many boneheaded decisions, fought quite a few legal battles, made copyright and trademark attorneys richer, made some friends, met a few conmen, scoundrels and sleazebags, made lots and lots of money and spent more than that.
The final nail in the coffin was when an employee Ella Alloway embezzled 10's of thousands of dollars over a period of 6 months. Her sniffles rewarded her with a sentence of 6 months in jail - but only 9 days actually served before she was released. Luckily the $10 a month restitution she pays (on average) will help lower my web hosting costs for many years to come. (note: Ella Alloway has since embezzled 3 more times and in 2007 was indicted for 50 counts of filing false income tax returns. To my knowledge she still walks free).
So where do people head when business fails, life throws a curve, or they have their tail between their legs? Why Florida of course... So here we are!
If you have any comments please feel free to let me know.
Recommended Links...